Daniel Palillo: Wasted Youth A/W 2013
Congratulations! You have been officially accepted to turn on, tune in and drop out from the University of Palilloism.
Daniel Palillo's new collection originates in an epochal moment during the designer's own freshman year when a group of students hijacked the school radio and blasted Beck's "Loser" all over the corridors and classrooms. Too cool for school, the song became an anthem for Palillo. May it also inspire you, the class of autumn/winter 2013, along your way.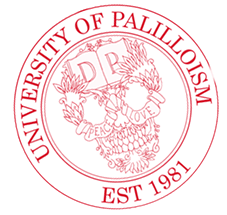 Remember, whatever works. Not only losers, but also rebels, nerds, goths, jocks and cheerleaders get their uniforms. In fact, Palillo dresses up the entire high school social scene as he remembers it from the nineties: hoods, zippers, fleeces, and Creepers in collaboration with UNDERGROUND shoes. A mix of worlds and power words, the ups and downs of adolescent life are shared at the University of Palilloism where the point is not to take it too seriously.